Are you going through a divorce? Understandably, divorce can upturn one's life. On the one hand, there is immense mental turmoil in the situation. On the other hand, there are several legal complications to deal with. Thankfully, engaging a reasonable attorney can save you from legal pressure.
But finding a good attorney in itself proves to be quite challenging, especially if you have limited legal knowledge. To help you zero down on the right divorce attorneys in Mesa, AZ, here are a few tips that you may take into consideration: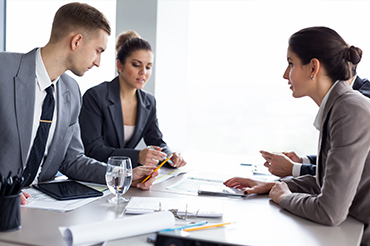 Area of Practice
Only a handful of knowledgeable people know how important it is to see the area of practice regarding divorce cases. This is because both federal, as well as state laws are applicable here. So if your attorney has not practiced in your state before, they may be unable to deliver the kind of guidance you seek.
Further narrowing down the area of practice makes your search relatively easier.
Years of Experience
For every legal area, the years of experience that the attorney has can make a lot of difference. This is because each divorce comes with its unique problems and issues. When the attorney has the experience of settling many such cases, they will become more adept at dealing with them.
An experienced attorney will also know how to ensure their client's interests are not compromised.
Reputation in the Industry
When you seek a good divorce attorney, their reputation in the industry can be considered an indicative factor. A reputed lawyer does not just mean one who can win the case for you. It also means that the lawyer connects to the clients at a human level. This is much needed as the more comfortable you are with your lawyer, the more openly you can discuss your case.
If you are unsure about an attorney's reputation, you can find out about it through online reviews.
Fees of the Attorney
Divorce already puts a lot of financial strain on you. You would not want the lawyer's fees to add to your financial woes. That is why considering your budget is extremely important before concluding the selection process. Take stock of your financial condition, then decide on a budget that will not upset other aspects of your life.
Compare the lawyer's fee with your budget to make a balanced choice.
Additional Considerations
Divorce involves other complications such as contested custody of children or business division and the like. If your divorce case involves such complications, ask the attorney if they have dealt with similar situations. You will not want to place such important things on inexperienced hands.
Following the above-listed tips, finding the ideal divorce lawyer will no longer be a challenge. So use these tips today and make the best choice for yourself.