The growing challenges to global human rights regulation and the international criminal gadget are remembered as antique news now. The sources of those threats are many: the rise in populism and nationalism, the boom in electricity and assertiveness of China and Russia, growing profits inequality, the election of Donald Trump, Brexit, and so on. However, even in this context, the ultimate year has been especially difficult for human rights. China has now clarified that human rights are a component and parcel of its global economic approach and has set out its personal human rights "route" with "Chinese characteristics." Efforts to enforce worldwide human rights norms through binding global regulation are much less likely to succeed. They also come with expenses to the worldwide gadget as an entire. 2017 I posted an editorial questioning the relationship between human rights and international law. I now consider how my argument has held up for the year and in light of Frédéric Mégret's thoughtful response.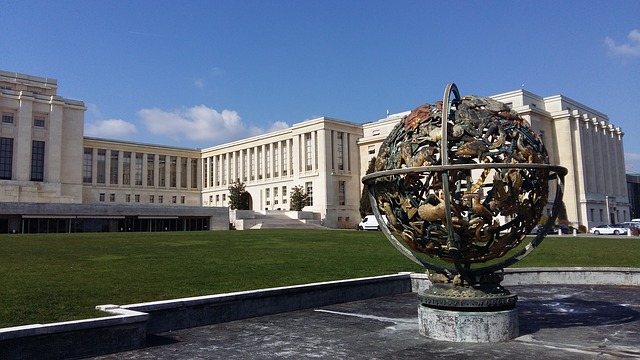 My attention is international human rights regulation and its dating to international law. Legal doctrines designed to transform worldwide code around human rights—limiting country immunities, a proper to secession, an appropriate to democracy, obligation to guard, and others—have normally failed to be maintained. Universal jurisdiction, as I noted in 2017, can be a partial exception, and the 2018 airstrikes in Syria—in conjunction with the legal protection of humanitarian intervention provided using the U.K.—imply that that attempt to transform worldwide law is some distance from over, although they're in decline. This isn't to say that human rights obligations beneath global regulation have by some means disappeared, or that human rights have failed on all fronts, or that the human rights movement did not rate vital victories—and it's for a separate problem from local human rights preparations or international criminal regulation. Rather, I argued that the transformative venture of international human rights law vis-a-vis global regulation as a whole, especially the efforts to redefine sovereignty in human rights phrases, had now not succeeded and that, in this sense, the "golden age" of international human rights law changed into over; perhaps long over, possibly now not. China's movements over the past year, during which the Chinese government has emerged as newly assertive in human rights, are illustrative. The worldwide competition between China and the U.S. (with other states) is considered largely in technology and exchange. However, it is also about human rights. In November 2018, China's announced a brand new technique for human rights as a part of its participation in the Universal Periodic Review method in the United Nations Human Rights Council (HRC): a "human rights development path" with "Chinese characteristics" that prioritizes the proper to improvement and movements far away from the precept of universality, which China had generic only some years in advance. Human rights activist Andrea Worden provides an in-depth account of China's new HRC method, such as emphasizing sovereignty, softening enforcement measures for civil and political rights, and underscoring the "bedrock principle" of sovereign equality and non-interference. These trends offer similar proof that human rights have no longer succeeded in the large project of reworking the means of sovereignty around human rights duties.
Along with others, I also wondered about the effectiveness of worldwide efforts to implement global human rights regulation, including through the HRC. China's growing assertiveness in human rights creates new issues for HRC, as Ted Piccone describes in a September 2018 Brookings Institute document. Piccone's evaluation of the HRC describes "seven examples from 2016-18" wherein "a sample emerges illustrating China's stepped-up activism on its fundamental goals to protect itself and others from grievance and undermine the potential of the international human rights machine to monitor and inspect violations." China was unsuccessful in many of the one's examples, and other states persevered to make the HRC work.
The United States is not among them. It, too, has undermined the effectiveness of the HRC—by withdrawing from it altogether in June 2018. Then-Ambassador Nikki Haley explained that "the Human Rights Council has been a protector of human rights abusers and a cesspool of political bias." The hassle isn't always simply inside the HRC. China's alarming crackdown on civil liberties maintains apace, from the stifling of dissent through imprisonment and worse to massive records-pushed surveillance to the repression of Muslim minorities. China's efforts to re-orient human rights regulation around improvement and protect itself (and others) from grievance may also have a worldwide impact. Human Rights Watch writes that China is "an exporter of human rights violations." As Yu-Jie Chen concludes, the PRC is:
As Worden places it, "In prioritizing 'the right to development' as the essential human right and implicitly discarding the essential precept of the universality, interdependence, and indivisibility of all human rights, China's 'path' poses a critical threat to the global human rights machine." And Piccone concludes:
To make sure, the West is trendy, and the U.S., In particular, has an array of human rights issues and violations that they, too, seek to minimize. Likewise, China's proper development may be similarly critical to economic and social rights. For right here, the factor is that China isn't going to cede ground on human rights as it gains strength in financial and technological phrases. The desire that the arena would move inexorably toward a civil liberties-based human rights timetable has not been realized. The global is backsliding, no longer just in terms of many human rights situations, but also in phrases of settlement approximately the agenda in any respect. The Costs of Enforcing International Human Rights Law If human rights are lagging, is the solution to double down on enforcing global human rights regulation? Part of the solution depends on how effective international law is at protecting human rights—a question that has generated a long dialogue time and will go back underneath. Lost in that discussion is this question: do human rights have a terrible effect on worldwide law itself, making it more difficult to achieve different goals via international law? Human rights activists and students need to harness the strength of normative and realistic pressure of global "law" without considering whether doing so makes worldwide lawlessness powerful at resolving other problems.
Had the human rights motion fully succeeded in its transformative venture to redefine sovereignty, for example, safeguarding territorial integrity norms might have been harder? Kosovo illustrates the factor: the West's use of humanitarian intervention and aid for secession purportedly advanced human rights and human security. However, it degraded norms of territorial integrity, as Russia's subsequent movements in Georgia and Ukraine illustrate. (I discussed this inside the Boden Lecture at Marquette Law School.) At the time, Russian President Vladimir Putin repeatedly noted Kosovo as a prison justification for his actions. Political and technological know-how literature now emphasizes "territorial peace"—the link between territorial disagreements and diverse armed forces. The Kosovo instance indicates how invoking human rights to undercut worldwide norms that guard sovereignty and territorial integrity could negatively impact the "long peace" that has prevailed because of World War II.
The transformation of global regulation around human rights has been largely (even though no longer completely) unsuccessful. What, then, is the trouble? Frédéric Mégret asks a version of this question in his response to my article "Having it Both Ways." Mégret's crucial, wide-ranging, and critical reaction asks how worldwide human rights law may be ineffective and dangerous. But I see no paradox in describing human rights as past its golden age but difficult. Humanitarian intervention illustrates that the transformative undertaking is not fully in the beyond. In any event, the weak spot of international human rights norms is a hassle. The core problem is describing politicized and underenforced norms as middle functions of binding global "regulation." The assets of global law have been redefined and loosened so that a huge swath of national behavior is now challenging international human rights law. Still, that regulation is overlapping, complex, and widely neglected. Even some of the worldwide regulation's most sacred proscriptions—jus cogens norms—are mechanically violated. The problem for worldwide law is a version of the "damaged windows" trouble: growing a big set of binding criminal norms now not handled as law weakens global law's capability to generate compliance. As I wrote in 2017, diverse strategies for international regulation, from a rational desire to constructivism to sociology and behavioral psychology, all propose that big-scale, chronic violations of some norms make it extra tough to put in force others. Mégret appears to agree that unenforced felony norms might be trouble. However, he notes that other norms of worldwide law may proportion this issue and that humans in the human rights movement have also raised it. These points are completely regular with my analysis. A higher reaction to the "damaged windows" situation is that human rights are awesome from the other worldwide legal norms, so violations of 1 no longer affect the opposite. I cope with that argument in the article. Worth noting right here is that human rights rely upon international law's widespread capacity to generate compliance to explain why states may be pulled towards compliance with human rights norms. At the same time, they've made a part of global regulation. In different words, proponents of human rights claim that international law's normative pressure will set off compliance with human rights norms. Still, that loss of compliance with human rights will have no impact on worldwide regulation's normative force. That is having it each way.
Mégret is sanguine. The efforts to transform sovereignty around human rights had always been on the margins, he keeps. Humanitarian intervention, Mégret writes, has been "rebuffed via everlasting Security Council members and the BRICs," however he does no longer discuss current airstrikes in Syria, the U.K.'s legal role on the subject, or the damage that humanitarian intervention has already achieved as a legal and realistic remember—whether by encouraging Russia to threaten border stability or (after the failure in Libya) making it more difficult for permanent participants of the Security Council to cope with troubles in Syria. International regulation, he argues, has "excellent resilience" and "is sturdier than it seems" so that "all of those demanding situations have served to enhance in preference to undermine it." I wish so, but Mégret does not persuade. He devotes no longer one word to Ukraine, Russian aggression in each cyber and physical space, U.S. Aggression in Iraq and someplace else, the South China Sea, threats to the worldwide system of trade, the death of the Intermediate-Range Nuclear Forces (INF) Treaty, the U.S. Withdrawal from the Joint Comprehensive Plan of Action and the repeated warnings from all quarters approximately worldwide instability and a growing chance of warfare. Instead of assuming that the modern courting between human rights and international law is a pleasant manner to generate peace and defend human rights, a higher direction might contain wondering about both sides of the equation.
International law and institutions might be re-orientated around a smaller set of center legal norms designed to prevent battles and threats to peace and safety. Suppose the Human Rights Council is a sign of future factors. In that case, the global enforcement of worldwide human rights law will probably be an ongoing and obvious political battle with few advantages for human rights. There is a big literature on the effectiveness of various worldwide regulation types in protecting and promoting human rights (for leading examples, see work through Kathryn Sikkink and Beth Simmons). How one reads that literature might also properly affect one's assessment of what needs to be accomplished going ahead—but I no longer see the gains for human rights from international human rights law as so clean that it isn't always worth asking approximately alternatives. Indeed, today human rights norms are deeply embedded in constitutional and other sorts of domestic and local law in nearly every country around the sector because of the human rights movement's historical successes. Given the numerous different ways of shielding human rights—again, in part due to the historical achievements of the human rights motion—global regulation and a few international companies ought to, in the future, re-attention to troubles of peace and safety, in preference to at the (actually) hundreds of human rights obligations to which all international locations are problem beneath global law and which are frequently unnoticed. Too often, "human rights" are viewed as an issue of global law. But as John Tasioulas argues, "it is deeply deceptive to treat human rights as fundamental topics of (worldwide) regulation and formal establishments about its advent, interpretation, and enforcement." Human rights are moral commitments once found through diverse types of social business enterprise along with regulation—domestic regulation, nearby regulation, and soft law. To ask whether the enforcement of binding norms of the world, binding global regulation is the first-rate way to guard human rights is consequently not to give up on human rights, or even on human rights through regulation; however, is instead to invite approximately the quality ways to apply worldwide regulation. As a resource, after all, worldwide regulation isn't unlimited.